Open to all, Xecs is designed to help you build a RD&I consortium, access funding and manage your collaborative project.
Xecs, a Eureka Cluster, is a programme for the ECS community, with exploitation and growth opportunities for all the partners involved.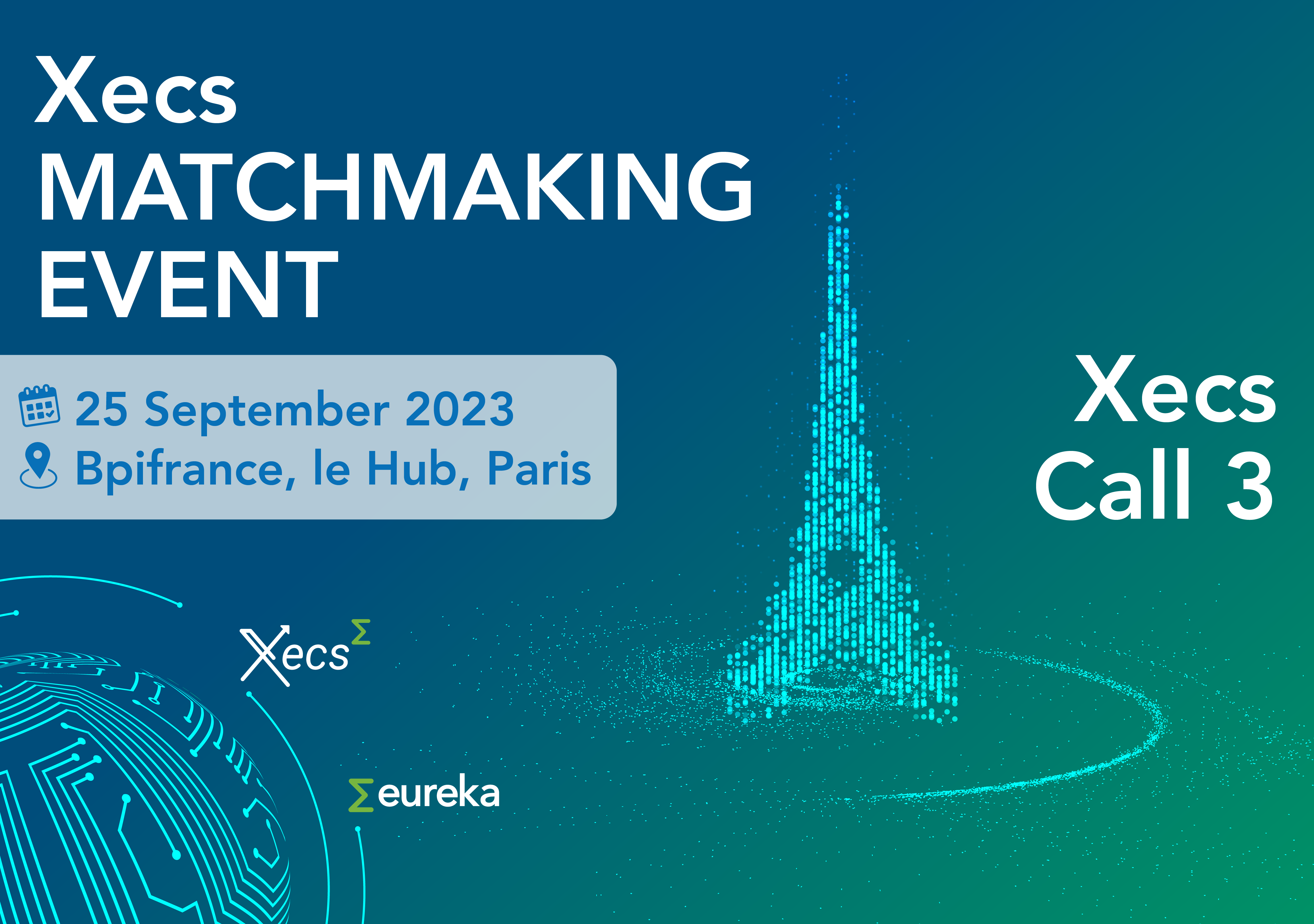 Xecs Matchmaking Event – Xecs Call 3
Join the Electronic Components and Systems Community in Paris on 25 September 2023, 10:00 – 17:00 CEST, to create or reinforce your project consortium!
More about the event
Next events
Want to get know more about Xecs, hear about the funding opportunities and the eligibility criteria in your country, as well as present your project idea, listen to
Visit website
Latest news
According to AENEAS Internal Regulations, the AENEAS Technical Experts Group is an executive body, in charge of advising the AENEAS Management Committee in all technical
Learn more
Thank you participating in the Xecs Webinar 'How to use the ECS Collaboration Tool' to best prepare for the Xecs Matchmaking event and benefit from all
Learn more
The Bio-curity project partners held their first physical consortium meeting in Leiden, the Netherlands, on 13-14 July 2023. This meeting gathered project consortium
Learn more
Watch this interview of Project Leader Kaï Krieger, Siemens AG, to discover the challenges and expected impact of the TRUST-E, adressing the need of trustable
Learn more