Open to all, Xecs is designed to help you build a RD&I consortium, access funding and manage your collaborative project.
Xecs, a Eureka Cluster, is a programme for the ECS community, with exploitation and growth opportunities for all the partners involved.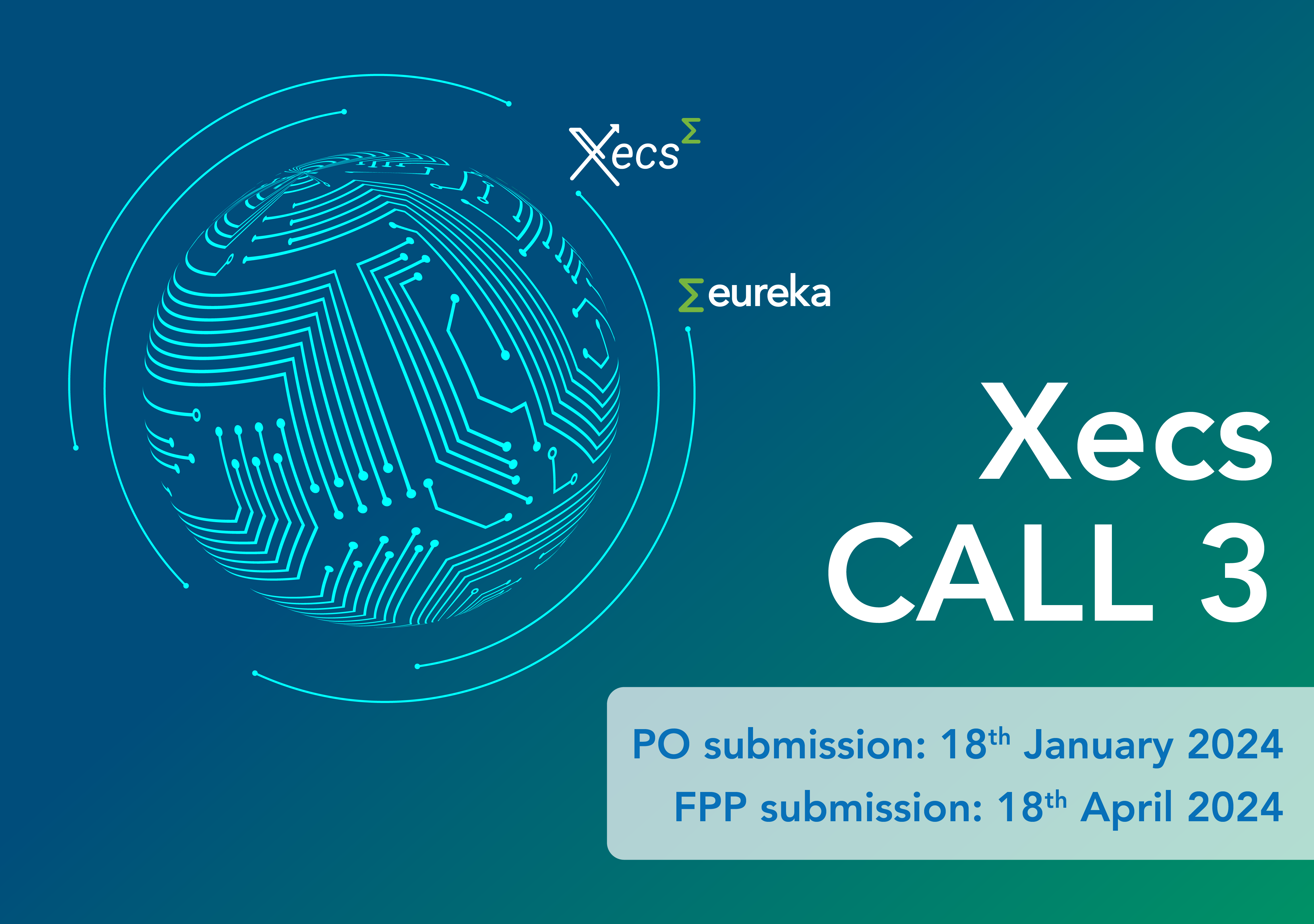 Participate in the Xecs Call 3!
Xecs Call 3 opened during the Xecs Matchmaking Event in Paris on 25 September 2023, 10:00 – 17:00 CEST. Project Outlines (PO) must be submitted by 18 January 2024, 17:00 CET, in the Project Zone.
18 January 2024
PO submission
Recording of the Xecs Matchmaking Event
Next events
Latest news
Watch this video recording of the Eureka Clusters Workshop to hear more about the Eureka Clusters, get important insights on the support we provide both to public
Learn more
The Eureka Info Day 2023 will take place on 14 November 2023, 9:00 – 17:00 CET, at the Chamber of Commerce in Luxembourg.  Join this event to: learn about the
Learn more
On 7-8 November, at the PIC Summit x OPTONIQUE Europe, 13 Canadian organisations will pitch and showcase their posters. This is an excellent opportunity to develop new
Learn more
To provide the prospective applicants with more information and useful highlights on Xecs and the current Xecs Call 3, a series of national webinars and information
Learn more