Xecs is pleased to announce the official launch and opening of the 2022 Xecs Call, under the new Eureka Clusters Programme (ECP).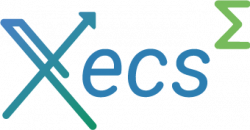 Xecs builds on the strong legacy of Penta and Euripides² and is focussed on stimulating innovative projects in the Electronic Components and Systems (ECS) community that will address all areas of a sustainable digital transformation of our economy and society. Xecs, a Eureka Cluster, is a programme for the ECS community, with exploitation and growth opportunities for all the partners involved.
Opened during the Xecs Launch Event on 28 September, you can now submit your project proposal for the 2022 Call with the deadline for project outlines set as 25 February 2022. If you were unable to attend the Xecs Launch Event, we invite you to watch the recording of the event here.
Projects can be submitted in all areas of the ECS-SRIA. However, as some countries have specific priorities in terms of funding criteria, project managers and partners are strongly urged to review their Project Ideas with the Public Authorities concerned at an early stage to ensure that there is close alignment between the project goal and national priorities. You can learn more about the representative of your national funding body here.
For your next steps, we invite you to meet potential collaborators through the ECS Collaboration Tool or attend the events we organise to specifically promote networking and idea sharing. These events include the EFECS conference on 23-25 November 2021, and the ECS Brokerage Event on 18 &19  January 2022. In addition, to inform you of funding options, many countries will organise webinars that will inform you of the Xecs Call and the conditions under which funding support may be provided.
Learn more about the 2022 Xecs Call here.